Best Pancakes in Brisbane for a Tasty Treat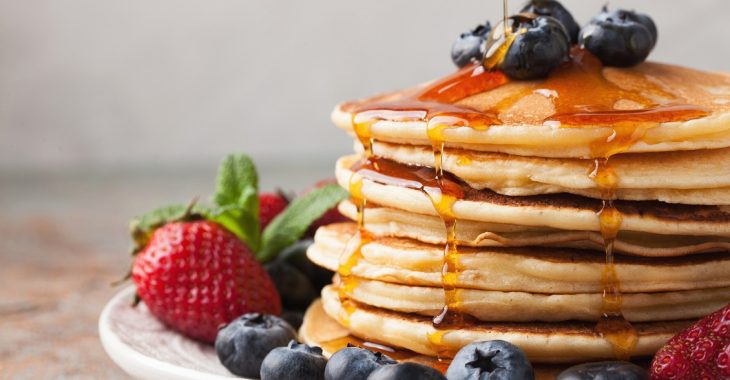 Magic happens when the egg, flour and milk come together to produce a basket of heaven. While on the chase for the best pancakes in Brisbane, be it classic maple & butter to more venturesome flavours like orange blossom and raspberry white choco, you can never underrate the power of a perfect pancake.
Pancakes, the breakfast hero is nearly a morning rite of passage, and fortunate for us, Brisbane is blooming with too many delicious hotcakes joints to choose from.
So, when your next pancake cravings set in, these are the spots serving up the best stacks in Brisbane.
1. Picnic Cafe, Camp Hill
Picnic cafe offers the perfect pancake stack down pat with its delicious menu list, the Tim Tim pancakes. Embellished with all the edibles you could dream from Nutella.
Right from their gingerbread crumble to berry coulis and vanilla-bean pistachio ice cream, these indulgent desserts will compel you to crave for some more.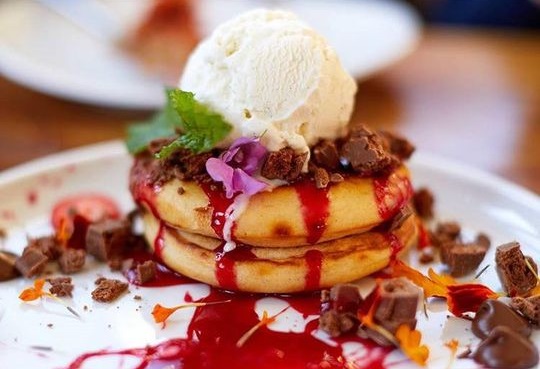 Website: http://www.picniccafebrisbane.com
Contact: +61 (07) 3398 6600
2. Sassafras of Paddington
Simple is stimulating with the soft ricotta hotcakes at this joint in Paddington. Combined with on-premises honeycomb butter and organic maple syrup, it is a kind of breakfast you would keep coming back for. If you are super hungry, try your hands on some crispy bacon and grilled banana, it will take your stack to another level.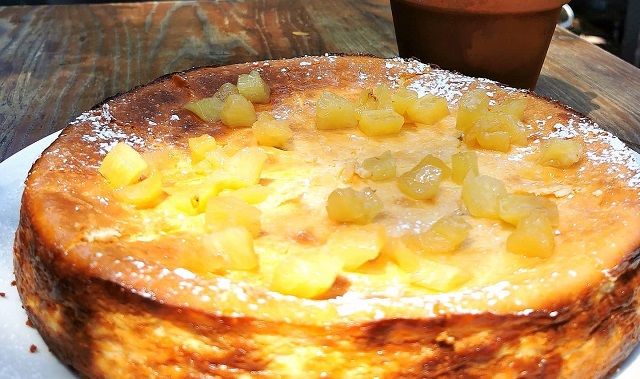 Website: http://www.sassafrasofpaddington.com.au
Contact: +61 (07) 3369 0600
3. Fuel & CO, Nundah
You can not claim to be a connoisseur of Brisbane's pancakes until you have eaten your way through the apple and blueberry hotcake of the Fuel & Co. This amazingly delicious dish is embellished with custard, maple syrup, oat crumble and ice cream (Vanilla), one of the widely-adored and staple which is practically its own food group.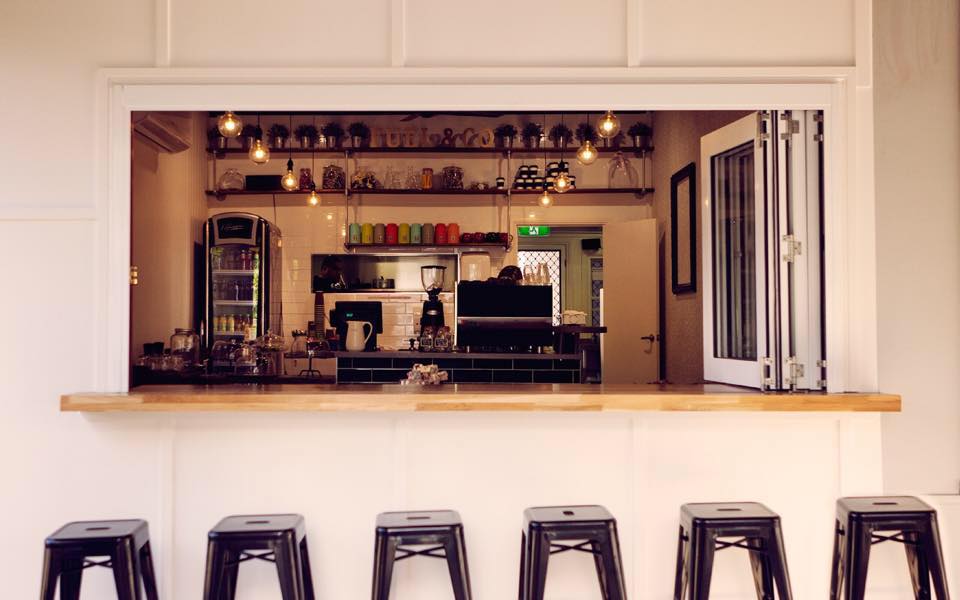 Website: http://fuelandco.com.au
Contact: +61 (07) 3266 3117
4. Pawpaw Cafe, Woolloongabba
Whenever the thought of pancakes sneaks in, a fluffy golden treat showered in syrup image probably pops out in your mind. But, it's not how things are done here in Pawpaw Cafe. Reviving the classic breakfast, this all-day dining spot has its own take on the raspberry white choc pancakes, dishing up the mouth-watering charcoal pancakes, surfaced with raspberry curd, berries, and ice cream.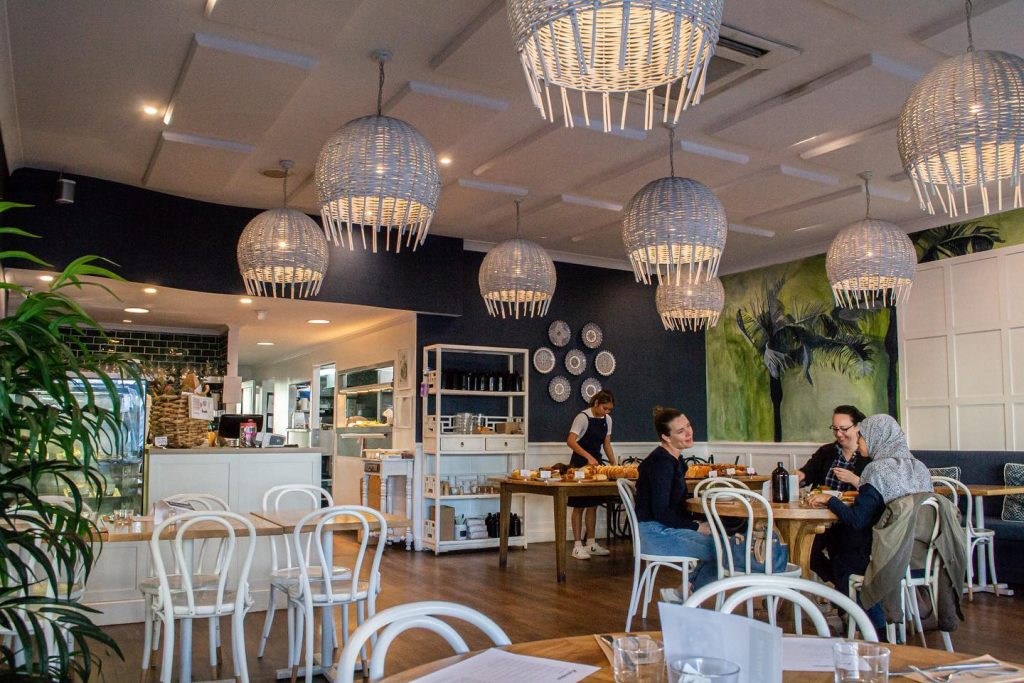 Website: https://pawpawcafe.com.au
Contact: +61 (07) 3891 5100
5. Miss Bliss Whole Foods Kitchen, West End
Miss Bliss is the real bliss when you are seeking pancake fix cut the guilt. If pancakes may not be counted as your go-to health food, this breakfast joint offers vegan sweet tooths concealed with vegan cacao hotcakes, coconut ice cream, lemon balm and raspberries. Gratuity? This insanely healthy stack is totally insta-worthy.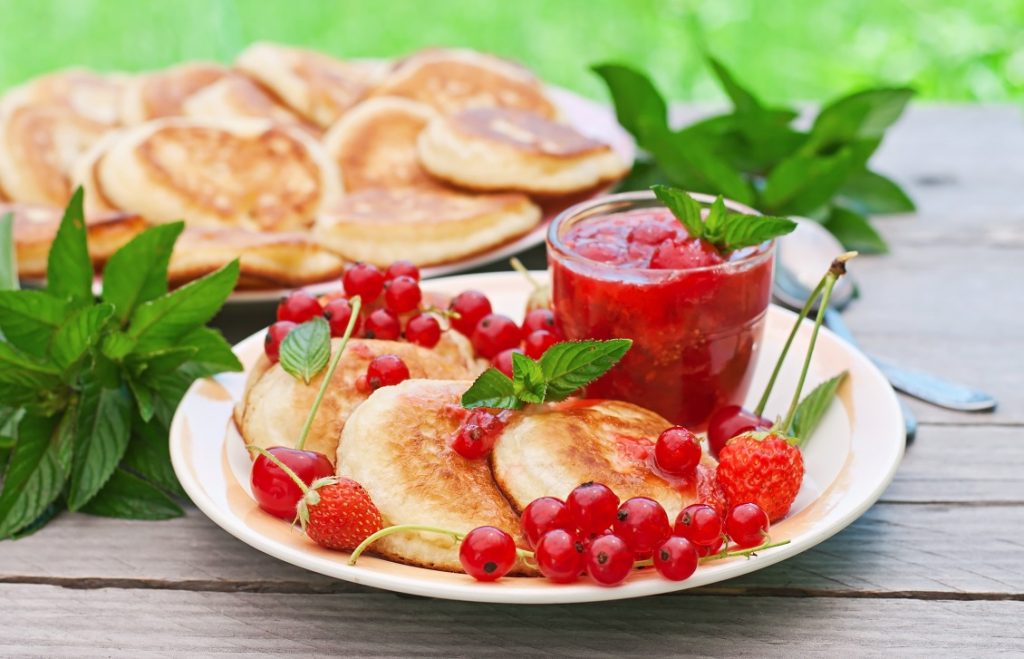 Website: http://www.missblisswholefoodskitchen.com.au
Contact: +61 (07) 3844 3208
6. Farm House, Kedron, Kedron
At Farm House, treat yourself with a popular and freshly made pancake stack, with the perfect proportion of decadent ginger syrup, matcha mascarpone and caramelised, banana to start. This place surely knows how to do the perfect brunch and trust us everything here on the menu list is worth the wait (if you have too, which you might have, as the palace is mostly crowded).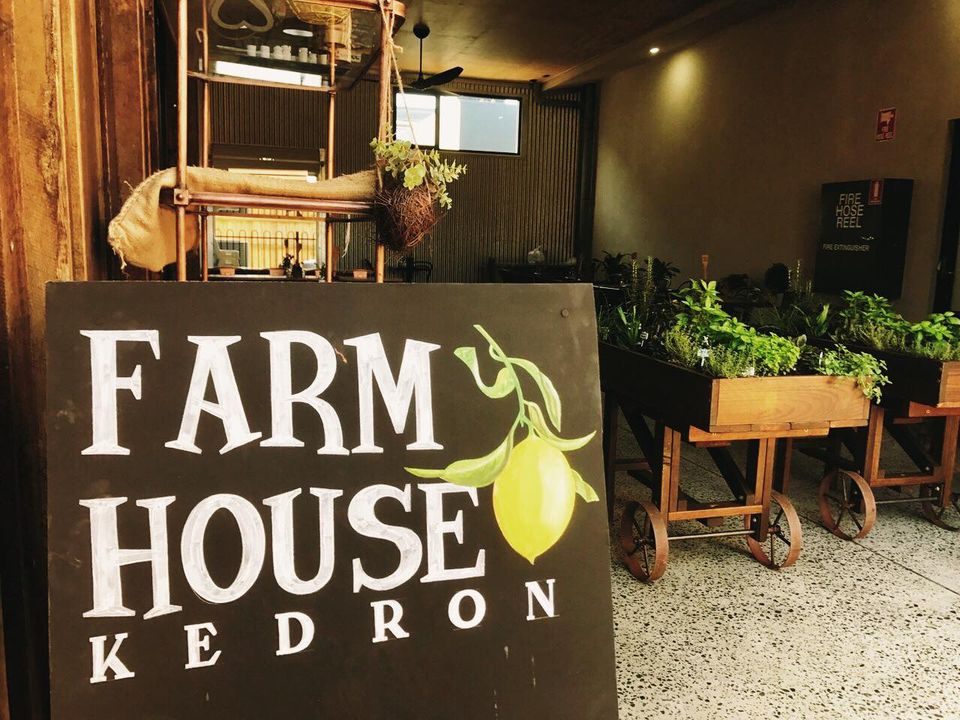 Website: https://www.farmhousekedron.com.au
Contact: +61 (07) 3861 1956
7. Little Black Pug Cafe, Mount Gravatt
This comfy dog-friendly cafe comes up with the perfect pancakes treat, which they like to call the birthday cake and rightly so. With every flavour on the earth, the astounding creation features a golden vanilla stack assembled with caramelised white chocolate, salted caramel buttercream, sprinkles and custard, with fresh berries on the top. So, when you step in Little Black Pug, think and treat like it's your birthday.

Website: http://littleblackpug.com.au
Contact: +61 (04) 9108 4771
8. Billykart Kitchen, Annerley
At Billy Kart Kitchen, ricotta pancakes are as classic as they come and make for a perfectly balanced breakfast in Brisbane. Pancakes are embellished with macerated strawberries and whipped creme fraiche and have that amazing outer edge which still attains its inner woolliness. Absolutely worth your time and money!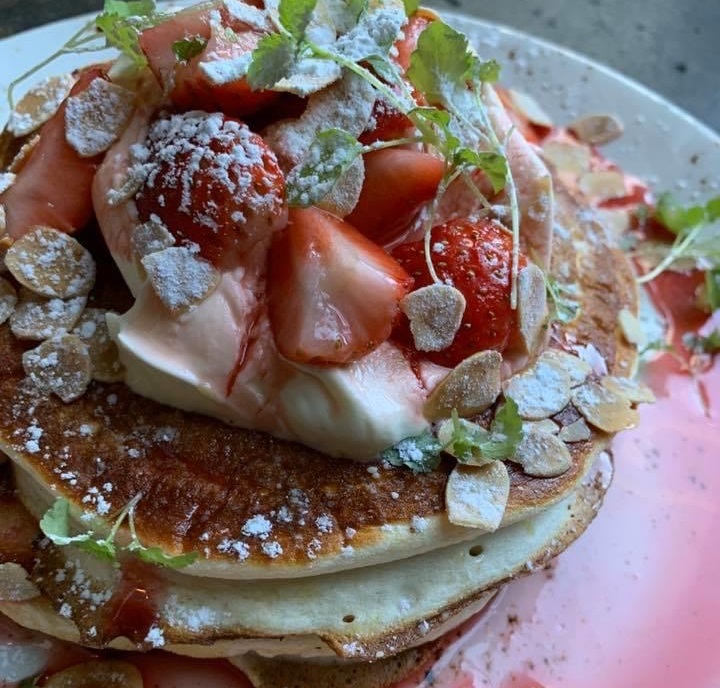 Website: http://www.billykartkitchen.com
Contact: +61 (07) 3392 9275
9. Todd & Pup, Moorooka
If you like to have something sweet as your first meal in the morning, then this pancake joint is dedicated specially for you. What stands out here is chocolate chai pancakes with ice cream (cinnamon), fresh chocolate custard, and lime balm, and will cause you on a sugar high note for the rest of the day or even the whole week.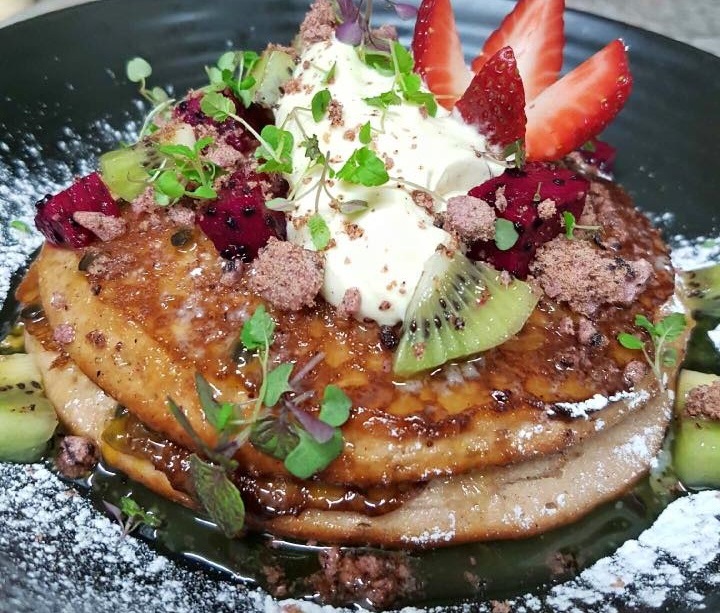 Contact: +61 (07) 3892 6691
10. Grub Street, Gaythorne
Fun. Funky. Friendly. Grub Street in Gaythorne is an awesome coffee joint. The place aims to offer something unique from other suburban cafes, thus offering a drool-worthy menu with every cup of coffee. The place also caters to vegetarians, vegan, gluten-free and dairy-free items to serve all sorts of cravings.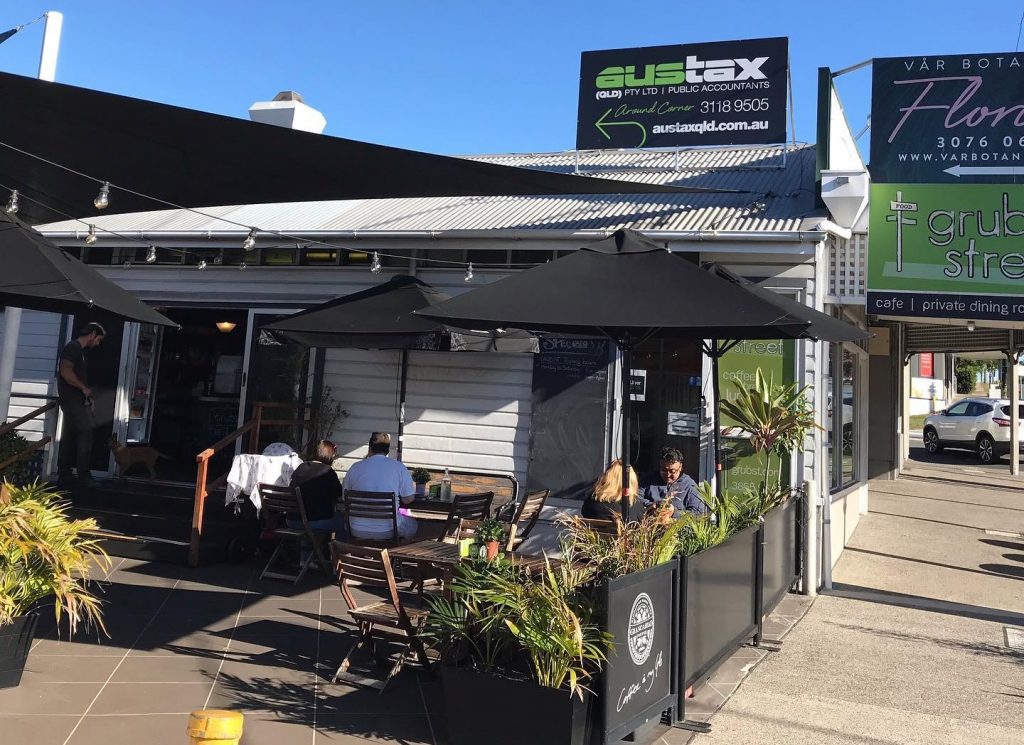 Website: http://www.grubst.com.au
Contact: +61 (04) 5261 9233
Grab a Slice: The Best Pizza Places in Brisbane, Australia… Know more