Experience a Bao Bun in Perth at These Eateries to Reap the Rewards of Mouth-watering Goodness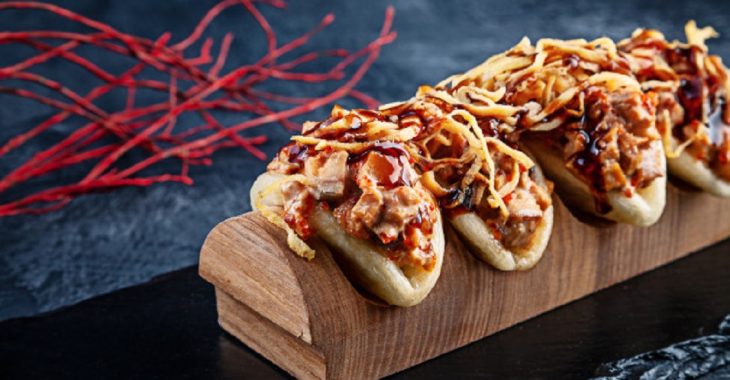 As foodies, we don't like to praise one particular dish. But the eateries in Perth are bringing a spin to Asian street food. Offering spongy and fluffy bao bun stuffed with yummy fillings, these places are making us glorify the culinary creation like no other.
So, try these best bao buns in Perth, which you can have for breakfast, lunch and dinner as many Perthians did!
1. BamBamBoo, Perth CBD
Brimming with the greatest hits of China, BamBamBoo offers you affordable and home-style dishes. The delicious dishes from all the regions cooked fresh with high-quality ingredients are known for their unbeatable flavours. Our all-time favourites are dim sum, noodles, grilled meats and pork belly bao bun that you can order quickly using their iPad services.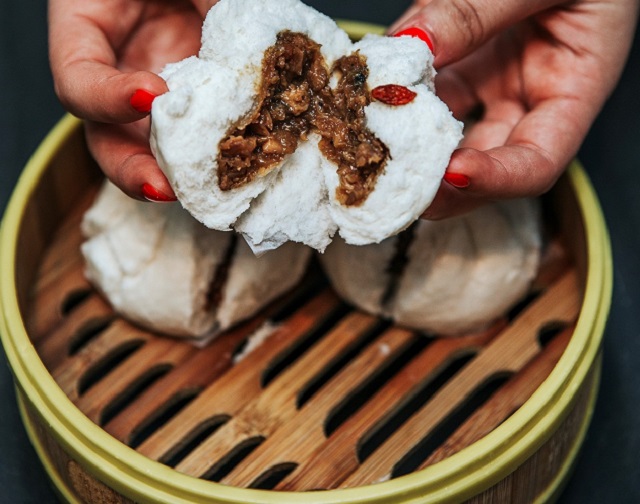 Website: http://www.bambamboo.com.au
Contact: +61 (08) 6388 8900
2. Lucky Chan's Laundry + Noodlebar, Northbridge
A dumpling mystery, Lucky Chan is appreciated for its impressive bao bun in Perth. Here, they have achieved their soft bao bun packed with flavours that burst in your mouths. We recommend their pork and chive dumplings, spicy vegan bao and chicken bao that comes with buttermilk fried chicken. But if you are still hungry, go for 3 baos where you get to pick any 3 types of bao buns from their blockbusters just at $22- a flavourful deal!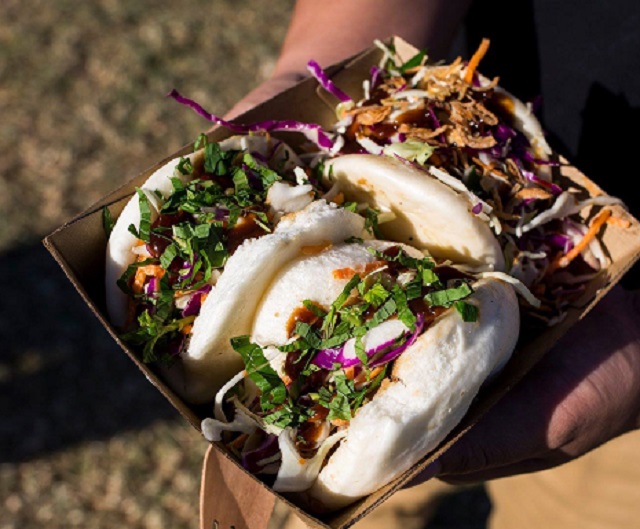 Website: https://www.luckychans.com.au
Contact: +61 (04) 0277 0146
3. Panda & Co., Perth CBD
One thing that we can certainly say about this place is it isn't some routine breakfast spot. They are known for their inventive brew and food. The Reuben spring rolls and baos will make you go head over heels for Panda & Co. They also serve delightful iced coffee and doughnuts. Did we affirm you are in for a true surprise even before you enter?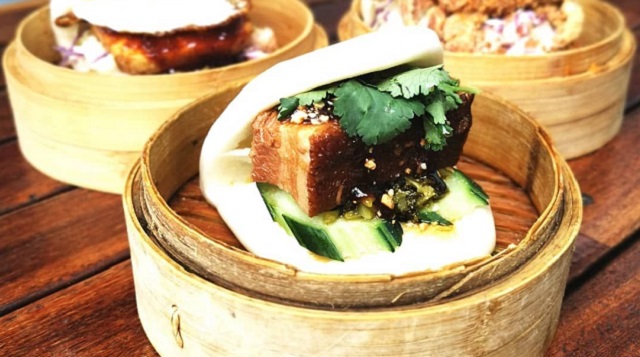 Website: https://www.pandaandco.com.au
Contact: +61 (08) 9328 5935
4. Old Lane Street Eats, Northbridge
Your search for delightful and inexpensive South-East Asian delicacies end at Old Lane Street Eats in Northbridge. This Chinatown eatery stimulates your taste buds with punch-packed bao buns, satay and curries. Head straight to their baos and buns section and order marmite chicken bao with Roti John or roast pork bao buns and you'll know why people go crazy about them!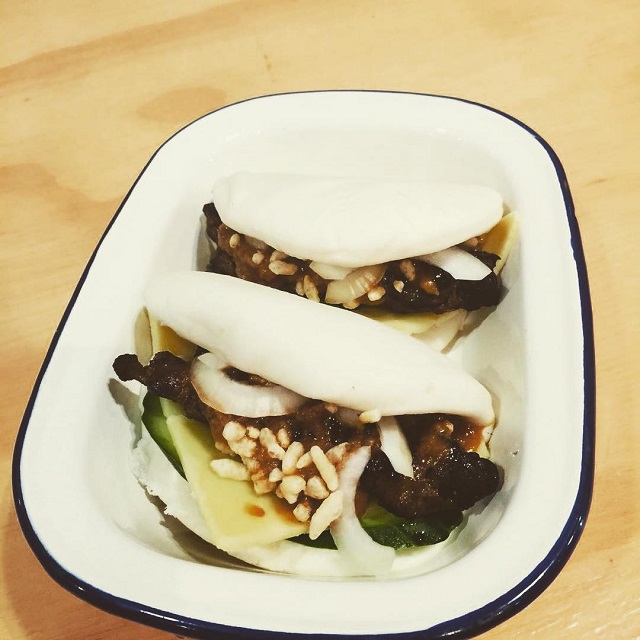 Contact: +61 (08) 9227 9992
5. Dainty Dowager, Mount Lawley
The all-in-one roasting house, snack joint and bar, Dainty Dowager has us hooked with its three different bao buns. If you prefer going the usual way, go with the regular fried chicken bao and pickled mustard greens. But if you are in for something more, order the soft shell crab bao buns and wash them down with their signature cocktails like Dainty margarita or saketini.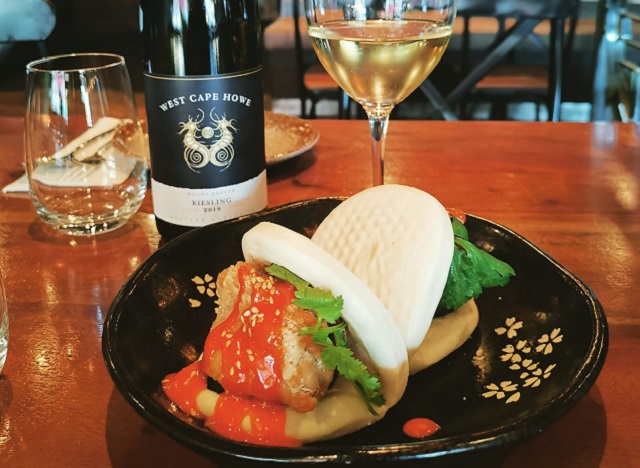 Website: http://daintys.com.au
Contact: +61 (08) 9328 9728
6. The Guildford Hotel, Guildford
With crazy cocktails, steak sandwiches and unlimited fries in store, The Guildford Hotel tempts you with all its mischiefs and charms. If you have a craving for fluffy Asian-incited goodness, their bao buns are packed with fabulous slaws and sauces. You can savour them relaxing in the charming dining room or in their classy beer garden.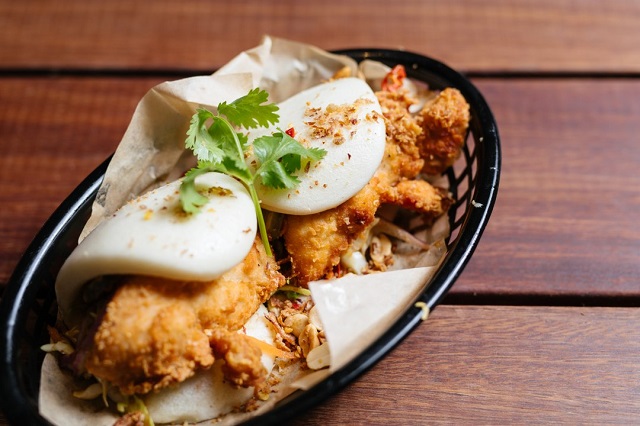 Website: https://theguildfordhotel.com.au
Contact: +61 (08) 9460 9966
7. Miss Chow's, Perth (Various Locations)
Another Asian-inspired eatery and dumpling joint, Miss Chow's is focused on quality and creativity. Using traditional cooking techniques, this place continues to serve steamed dumplings, wok-fried noodles and BBQ pork buns. But we recommend the soft shell crab, chicken and tofu baos to fill your tummy while you savour the taste.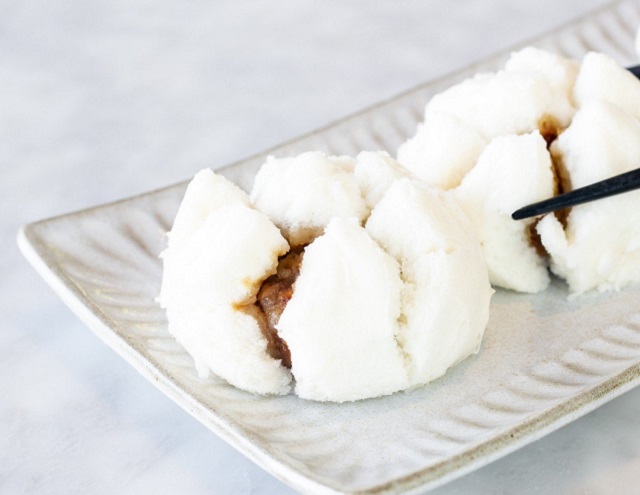 Website: https://misschows.com
Contact: +61 (08) 6216 0322
8. What The Bao, Fremantle & Perth CBD
A travelling food truck available for you all year round serving drool-worthy baos in Perth. Try their Japanese panko chicken or roasted duck, these guys are setting a revolution in typical Asian bao. Don't think twice while getting a bao here, you won't regret your choice.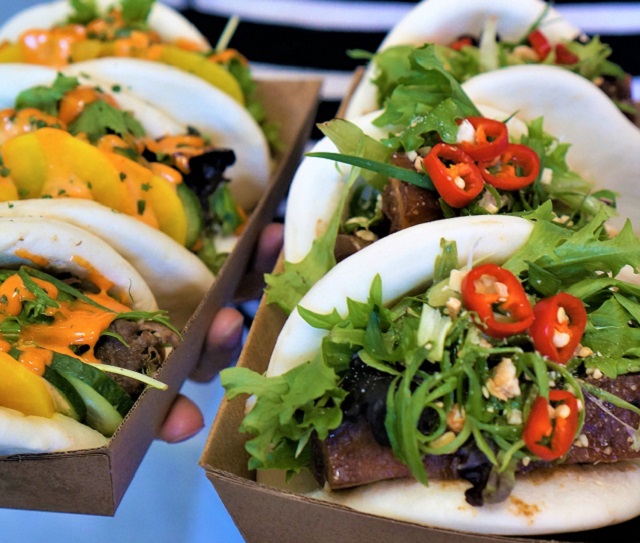 Website: http://whatthebao.com
Contact: +61 (04) 2688 3622
9. Quay Perth
Serving ultra-pretty bao buns at economical rates, they offer fillings like sticky pork, barramundi and oyster mushroom. While you enjoy Perth's idyllic weather and unparalleled views, there is no denying that you'll feel like stepping on the seventh heaven!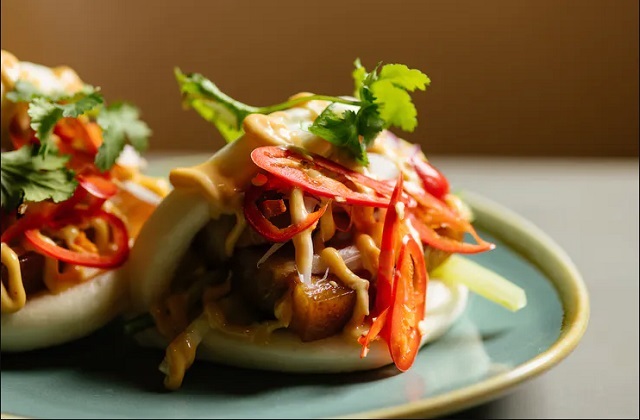 Website: https://quayperth.com
Contact: +61 (08) 9325 2000
10. Roll'd Vietnamese Food, Perth
Bored with the usual rice paper rolls? Enter Roll'd to discover some of the unique flavours of barramundi, bbq chicken and soft shell crab baos. They are also famed for their Banh Mi sandwiches and other authentic Vietnamese dishes. But we suggest a bao paired with Vietnamese iced coffee to bite, slurp and enjoy.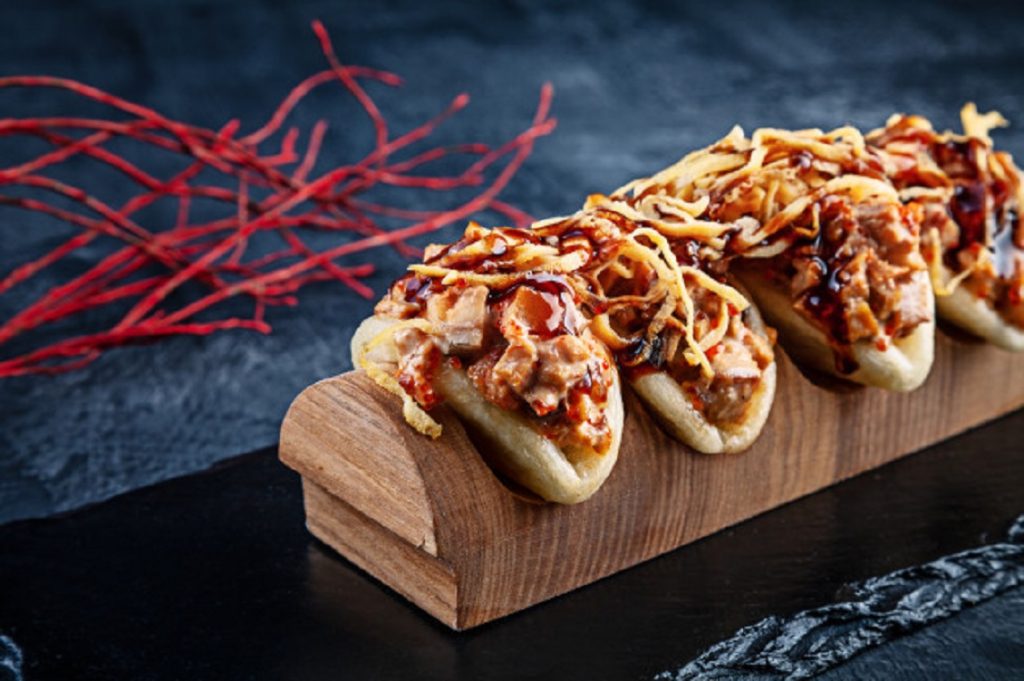 Website: https://rolld.com.au
Contact: +61 (08) 9481 2907
Next time, you are in for roasted Asian treats, make sure you drag your friends along to these interesting places and chow down the pillow bao buns before ordering their sibling- the dumpling!
10 of the Best Fried Chicken Joints in Perth Worth the Calories… Know more